30 Miles from Nowhere is an indie thriller featuring two of my songs: "If It Were Real" from Miles To Go and "I Used To Live Here" from Faster Than The Days. The cast includes Carrie Preston ("The Good Wife"/"True Blood"), Rob Benedict ("Supernatural"), and Seana Kofoed ("American Princess"). It was directed by Caitlin Koller, written by Seana Kofoed, and produced by Kelly Demaret and Kofoed.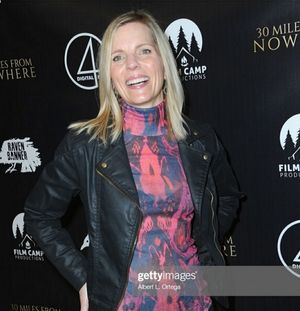 Check out more pics from the premiere here. 
30 Miles from Nowhere is streaming on Peacock TV, Amazon Video, and Vudu.
'A PERFECT BLEND OF HUMOR AND HORROR' -THE MISSING REEL  
'REFRESHING!' -CULT OF MONSTER 
#30MilesfromNowhere #horror #womeninhorror